December 2003, Bali: index
Andreas and I visited the Indonesian island of Bali during Christmas.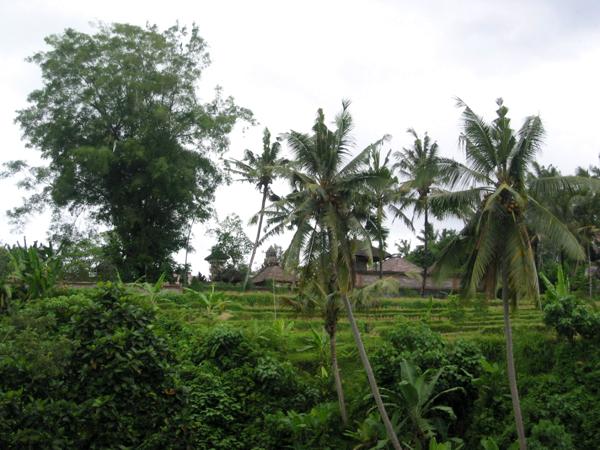 Bali is part of the Republic of Indonesia, and lies only about 8 degrees south of the equator, in the Indian Ocean, to the east of the Java and north-west of Australia. It measures just 90 kilometers from Northe to South and less than about 140 kilometers from West to East. Distance-wise, it is easy to explore the island on day tours. Dodging the fast local motorbikes and aggressive tree-branches is another matter.
So we set out on touring the island in a small jeep. This is our route: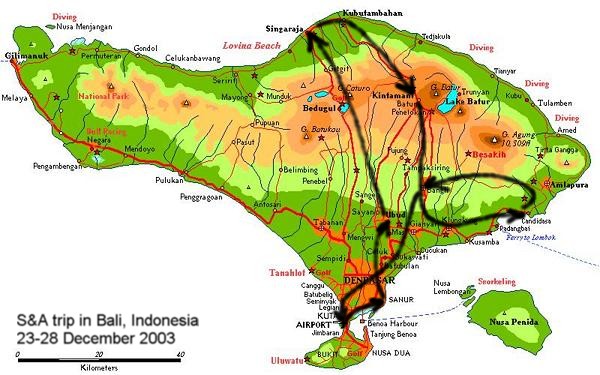 The island is famous for its beautiful landscape. A chain of six volcanoes, between 1,350 meters and 3,014 meters high, stretches from west to east. There are lush tropical forests, pristine crater lakes, fast flowing rivers and deep ravines, picturesque rice terraces, and fertile vegetable and fruit gardens.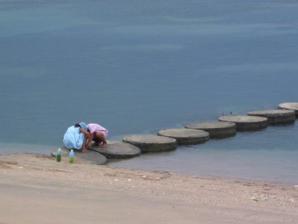 Bali enjoys a rich culture, its history recorded in legends and preserved in its religion and the peoples adherence to the traditions of their ancestors. Temples are everywhere, especially in the mountains, where the Hindu Gods sought refuge from the Islamic invaders of Java. The most revered temple is on Gunung Agung, the tallest mountain, and according to legend, "the navel" of the world.
The links below contain photos from our stay on this magical island. Some parts of the text on these pages are borrowed from The Online Travel Guide to Bali by Wayne Reid (http://home.mira.net/~wreid/index.html).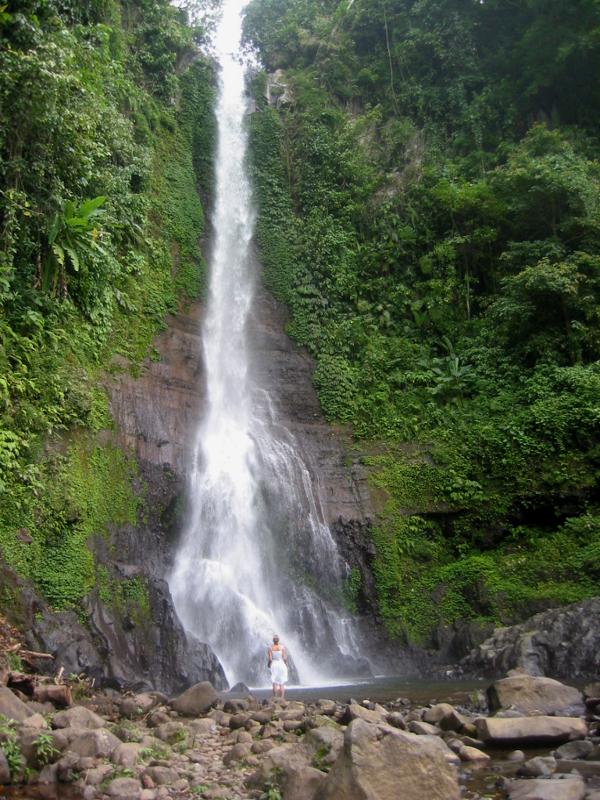 page 1 of 8
Silvija Seres, January 2004