July 2000: Ireland, Connemara
A week in Connemara, in the north-western part of Ireland, with friends in Christie's cottage.

Typical landscape: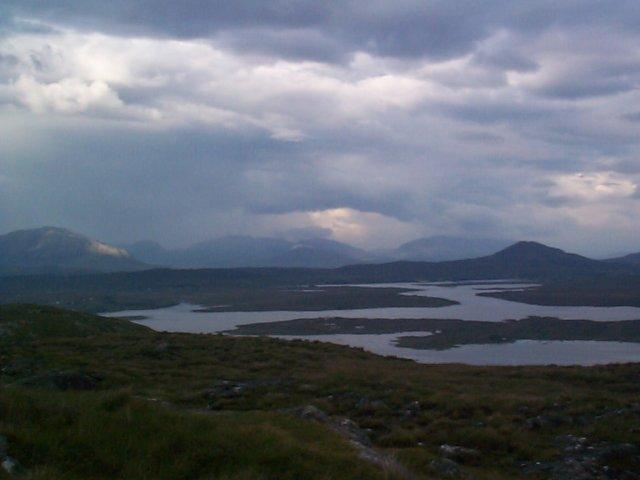 People speak Gaelic in many of the villages, and there are abandoned villages for sale.
The local sheep and cows climb to some unbelievable heights. We climbed the 6 of the 12 pins in the Connemara Nat Park (it was harder that the Half Dome!), and even at the parts with scree, and the parts where we had to climb on all four, we found trace of sheep. Other typical features of Connemara are its beautiful ponies and the amazingly friendly people.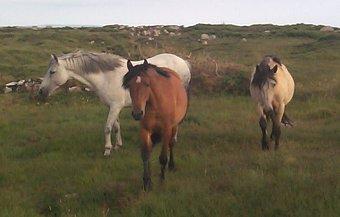 The roads are confusingly marked, but getting lost on the remote roads was the part of the experience. The place is so beautiful you are happy to get lost. And to be found much later in some lively pub with a pint of Guiness...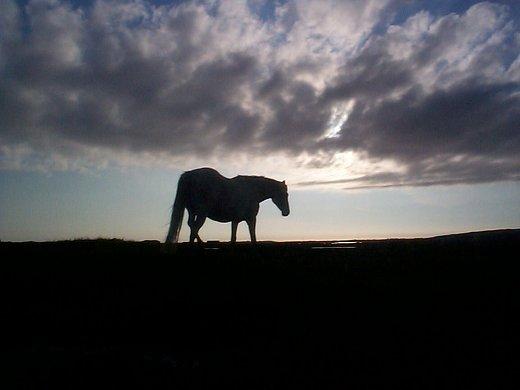 The weather changes all the time, many times per day - and we still managed to get sunburned.
The beaches are beautiful; the sand is white, the water among the cleanest and clearest in Europe, and one can swim with seals!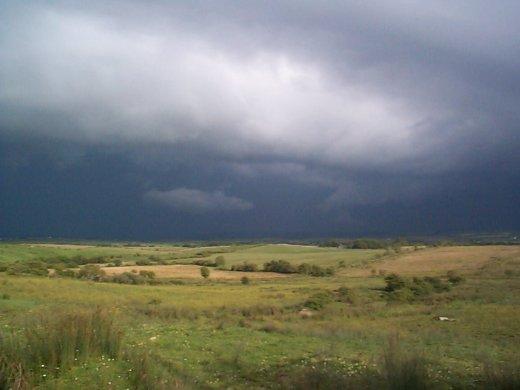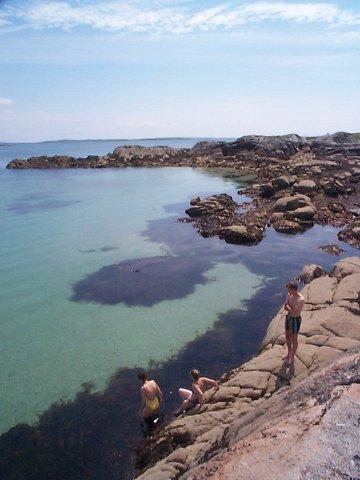 The Cliffs of Moher, in the neighbouring region of Burren, are about 200 meters high, and have the most amazing sunsets. The quality of light in this part of the world is unique (partly due to the weather), and we held our breath as we watched the red sun, blue sea, green cliff tops and Brian's tower. With a rainbow behind our backs.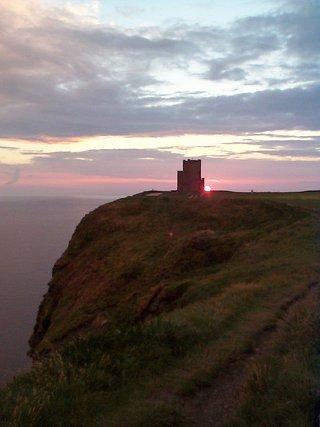 There are thousands of birds nesting in cliffs, and the noise they make adds substantially to the atmosphere of the place. Among others, there are guillemots, kittiwakes, fulmars, shags and puffins.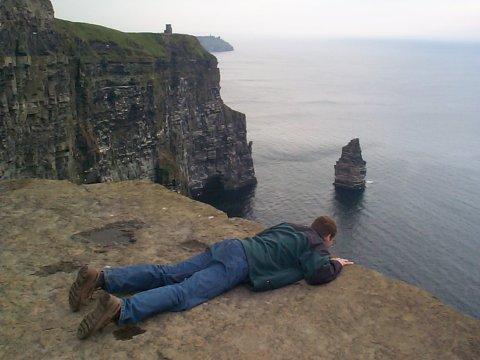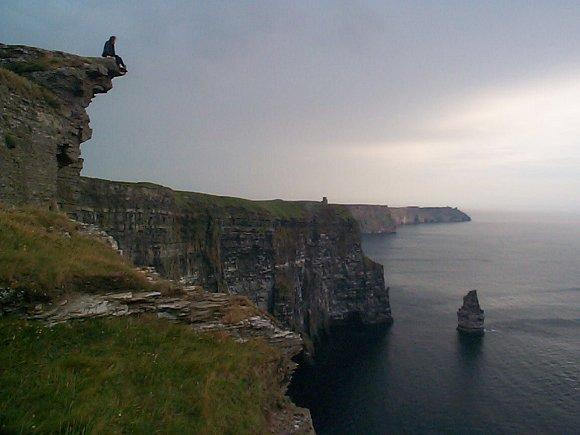 The fishing is excellent - we went sea angling in a small boat, and got so much fish that even my father would not have believed it. Lots of cod, ling, pollack, and mackerel. It was even better than fishing in Norway, and that says a lot! The more able and patent can also get blue sharks, conger eels and common skates. Along the shore the boats often see dolphins and grey or common seals, and sometimes whales.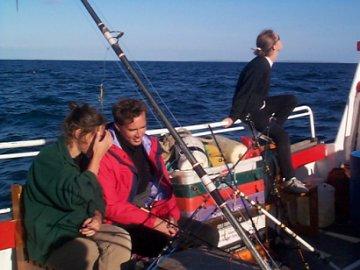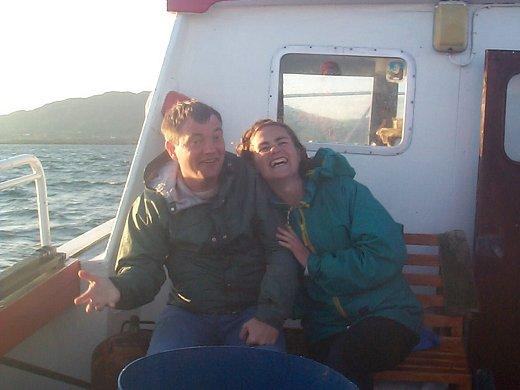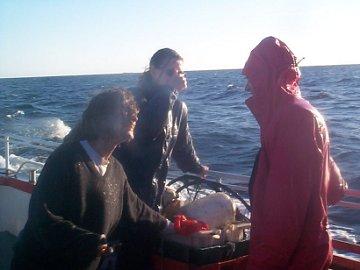 We had too much fish and John cooked a some of it for breakfast.
But the dinners were even better - lots of oysters and lobsters!
Finally, a couple of castle photographs from the touristy part of the trip.
This is old Dunguaire Castle, 16th century.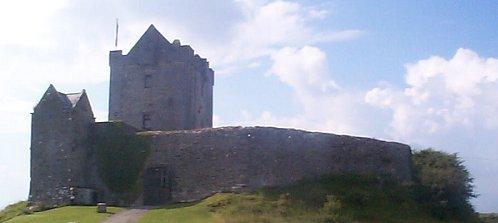 And this is Kylemore abbey, from the 19th century.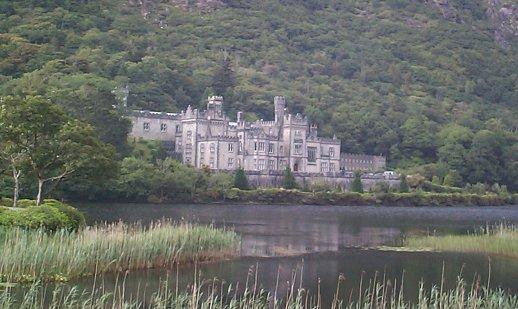 The team: Mike-B, Christie, Nickie, John, Mike-I, Silvija and Andreas (and missing Paul)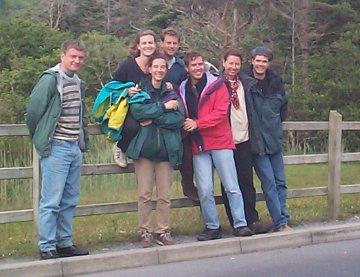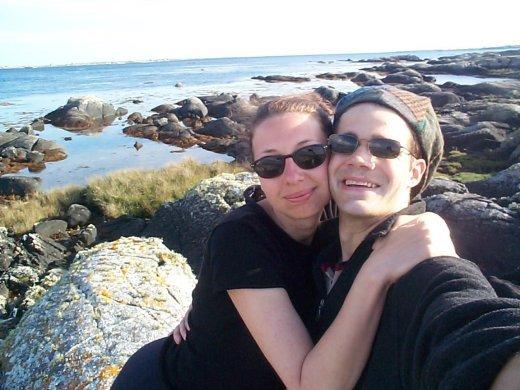 page 1 of 1
Silvija Seres, June 2000